---
---
---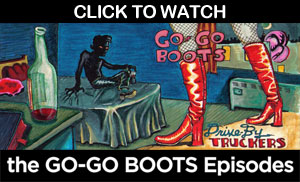 ---
The Secret To A Happy Ending:
A documentary about the Drive-By Truckers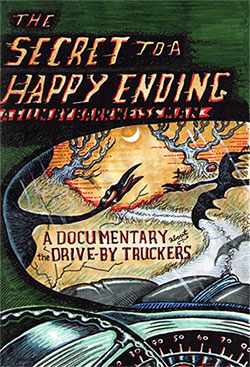 (Barr Weissman, 2009, color, 101 min.)
This is a film about the redemptive power of rock and roll; it's about the American South, where rock was born; it's about a band straddling the borders of rock, punk and country; it's about making art, making love and making a living; it's about the Drive-By Truckers. This film documents the band and their fans as they explore tales of human weakness and redemption. With unparalleled access, this documentary encompasses three critical years of touring and recording as the band struggles to overcome trauma and survives a near breakup, in a persistent search for a happy ending.
---
Working This Job (This Fucking Job) VIDEO
Here's the DBT's
Working This Job (This Fucking Job)
video directed by
Scott Teems
(
That Evening Sun
) and starring
Ray McKinnon
(Deadwood,
The Accountant
, Blind Side, O Brother, Where Art Thou?). Big thanks to Ray and Scott, two incredibly talented artists. This premiere is brought to you by Vevo. Rock ...Out! (This video is in addition to the upcoming fan video contest). Note there are two versions of the video, each has a unique ending!
"A friend turned me on the DBT's over a decade ago. I went mad for what they were doing. Not long after someone turned them on to my film, THE ACCOUNTANT, of which they claim to still like. And so, we were mutually admiring without knowing each other. Eventually that changed and I have had their music in three of my succeeding films including THAT EVENING SUN which I produced. Patterson particularly, has become a good friend and when I was approached to be a part of the collaboration in the making of the video, I could not refuse. They have all been such champions of my films so more than anything, I (and Scott Teems) wanted to do something that they would dig... Drunk or sober. They seem to like it. The video shoot was a fair amount of shooting from the hip. We were making some crucial decisions on the fly. Damned exhilarating, it was. But nervy too. Lunch was brought in but I couldn't get "Burger World" out of my mind after seeing the video cop enjoy his burger so much after shooting me (or arresting me). So that's where I went. A last meal of sorts. A damn fine burger, too." - Ray McKinnon
---
DRIVE-BY TRUCKERS - AUSTIN CITY LIMITS LIVE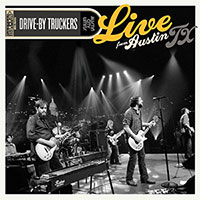 Release Date: July 7, 2009
The Drive-By Truckers performance on Austin City Limits from September 26, 2008 was an instant classic. Recorded during their Brighter Than Creation's Dark tour, the band line-up featured is Patterson Hood, Mike Cooley, Shonna Tucker, John Neff, Brad Morgan and Jay Gonzalez.
---
DBT - Live at The 40 Watt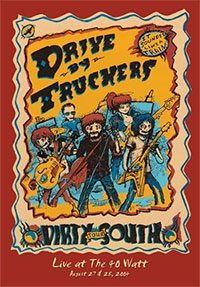 The first live Drive-By Truckers DVD captures the first two shows that kicked off The Dirty South Tour, August 27 & 28, 2004, from the 40 Watt in Athens, Georgia.
The band's live shows have become legendary both for their length and power. The DVD includes many songs from The Dirty South album, as well as favorites from other DBT records. It also includes backstage footage and interviews with the band. This DVD is a must for all DBT fans.
---
That Evening Sun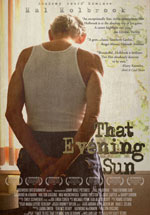 ---
Randy and the Mob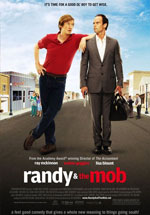 From Academy Award winning director Ray McKinnon, comes "Randy and the Mob," a feel-good, slice of Southern life comedy. It's the story of good ol' boy Randy Pearson (McKinnon), who can't seem to help getting in over his head. His latest scheme to keep his businesses afloat goes awry when a long-standing debt becomes due to a couple of low level Italian mobsters. Randy's forced to swing into action, but his only hope is a helping hand from his carpal-tunneled, baton-teaching wife (Golden Globe Nominee Lisa Blount); his estranged, gay twin brother (also played by McKinnon), and "Tino Armani" ("The Shield's" Walton Goggins), a mysterious modern day prophet with a knack for high fashion, Italian cooking and clogging. Patterson Hood contributes a song to the soundtrack, "She's A Little Randy"
---
Chrystal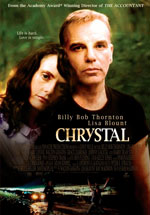 Set in the back woods and bar rooms of the South, CHRYSTAL not only transports you to this evocative place, but also plugs you into its pulse. The Drive-By Truckers contributed three songs to the score.
Sixteen years after Joe (Billy Bob Thornton) plunged the family car off the road with his beautiful wife Chrystal and their young son inside, Joe returns from prison seeking what was lost on that night. The thing Joe needs the most is the hardest to ask for--his own redemption. Writer/director Ray McKinnon co-stars brilliantly as Snake, Joe's nemesis, who is looking to settle an old score. Lisa Blount is breathtaking as Chrystal, trapped in a body racked with pain from the crash, her eyes serving as windows to another time and place in the sultry hills of the South.